Hazleton Senior

High School




Class Of 1973
In Memoriam
Albert T. Kringer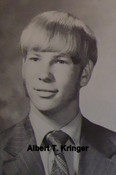 OBIT / PUBLISHED: AUGUST 8, 2019
Al T. Kringer, 63, of Hazleton, passed away Tuesday in the Hospice Unit of the Geisinger South Wilkes-Barre Medical Center.
Born in Hazleton, he was the son of the late Aloysius and Theresa Kringer. Al was a 1973 graduate of Hazleton High School and then graduated from Penn State with a degree in mechanical engineering with a minor in architectural design.
He had many interests and a diverse background with most of his career spent in the engineering field. Al worked with many local contractors in house design, drafting and planning. Al worked as a real estate agent and car sales consultant and was employed by BCI.
He was a member of the Knights of Columbus, the Greek Catholic Union Greater Hazleton Regional Lodge, where he served as its auditor, and was a life long member of the Ss. Cyril and Methodius Parish.
Preceding him in death, in addition to his parents, was his sister, Mary Ann Sorosky.
Surviving are his wife of 32 years, Judy (Palumbo) Kringer; sisters, Celeste Jaffe and husband, Gerald M., New Jersey; Dolores Lockhart, Hazleton; Francine Katzenson, Calif., several nieces and a nephew.
A Mass of Christian Burial will be held at 10 a.m. on Friday in Ss. Cyril and Methodius Parish. Interment will follow in Calvary Cemetery, Drums.
Friends may call from 9 to 10 a.m. on Friday in the church.
Fierro Funeral Service Inc., Hazleton, is handling the arrangements.
In lieu of flowers, memorial donations to Ss. Cyril and Methodius Parish would be appreciated.
© Standard Speaker
["Pause" or close out of the above Music Player before opening video below.]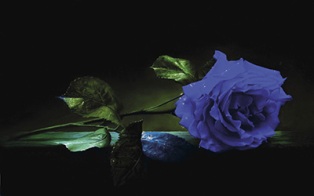 ---
HHS Class of 73 - 45th Reunion Pictures are Here:
https://www.facebook.com/URockFun/
---
NOTICE: If you are reading this on an iPad or other Apple product, you may not be able to enjoy all of the features on this website! Those products still haven't recognized "Adobe Flash Player" so, unfortunately, very cool features like the "Music Player" above (mp3 songs) will not play. Sorry!
Home Page Hit counter = 63,128 have visited this site! Wow!
---
ANNOUNCEMENTS
Volunteers are always welcome in website administration, classmate search team, and planning our reunions. If you would like to join the team, or help in any way, please "Contact Us!" Your name, email and phone number will be given to Jane Medvecky and Nancy Drost Miller, who we are once again lucky to have as Chairs of the Committee. Also, if you have any suggestions, questions or problems, please feel free to let us know! In response to classmates' suggestions, we are currently working on more specific User Forum Guidelines for our web site.
---
*FYI - COMMERCIAL SOLICITATION BY OTHER SITES: If you receive SOLICITATION EMAILS from Alumniclass.com, Classmates.com or any other commercial, for-profit websites, who seem to be us, be assured that they are NOT AFFILIATED with our website and not approved by us. Some alumni have mistakenly paid to sign up believing these other sites are affiliated with us. Thanks to the support and generous contributions from our fellow classmates, our site is free!
Please join us: click on Classmate Profiles, find & click on your name,
then follow the prompts. It's easy!
HHS73.net is the only official Hazleton High School Class of 1973 website.
We are a non-profit organization. Our website email notices only come from our administrators using Hazleton Senior High School Class of 1973 via noreply@classcreator.net
---
---
Do you have any news or topics of interest pertaining to our class that you would like to share with fellow classmates? What would YOU like to see on this site in the future? Please feel free to email your submissions to "Contact Us" for committee review and posting.
---
---
LEGAL NOTICE: Information on this website is personal and not authorized for business or for-profit purposes. You may not use information for mailing lists. Only alumni of the Hazleton Senior High School Class of 1973 are authorized to share and use this information for personal, non-profit and reunion use. Anyone not given explicit access and authorized in writing by the website administrator to access or use site information will be notified and prosecuted swiftly (if necessary) by our legal counsel for any misuse of this information. This website is the property of Hazleton Senior High School Class of 1973, Copyright 2013.