Hazleton Senior

High School




Class Of 1973

...
Mark L. Tucci passed away unexpectedly Friday afternoon at his residence in Cove Village, Zion Grove.
Born and raised in Hazleton, he was the son of the late Lewis C. and Anna Rose (Mussoline) Tucci and played football for the Mountaineers, donning the name "Mr. Football," and nicknamed "Animal." He was a graduate of Hazleton High School and, after high school, he went onto receive a bachelor's degree in psychology from Marywood University.
For many years, he was a psychologist for United Charities Home, West Hazleton. He cherished his role at the home, counseling individuals in need. He was well loved for the services he provided. He later worked at Forbo Flooring Systems and finished his career at Bemis Plastic Manufacturing.
In addition to his work career, his greatest achievement was proudly serving in the Pennsylvania Army National Guard for over 25 years. His highest rank was sergeant tank commander. He received numerous awards and lived the mantra, "Do what you love, and you'll never work another day in your life." It was the best time of his life.
In addition to his strong work ethic, Mark was an avid history buff and enjoyed building model airplanes and lifeguarding at the Cove pool. Wherever Mark was, Pink Floyd was playing loudly in the background.
Mark was a member of Most Precious Blood Church, Hazleton.
He will be remembered as a kind and generous father, uncle and friend.
He was preceded in death by his parents.
He is survived by his loving daughter, Melissa; cherished grandson, Rocco; a sister, Mary Tucci, Hazleton; and a brother, Carmen Tucci, Benton. Also surviving are his caring nieces and nephews, Star, Sabrina, Carmen Jr., Louie, John, Isaiah and Tabby; and numerous great-nieces and great-nephews.
Also surviving is his former wife, Linda (Bartow) Tucci.
A memorial service will be held at 6 p.m. Sunday at Joseph B. Conahan Funeral Home Inc., 532 N. Vine St., Hazleton. Deacon Robert Roman will officiate.
The family will receive friends from 4 p.m. until time of service.
Burial will take place in Indiantown Gap National Cemetery, Annville, with military honors.
All COVID-19 restrictions will be enforced. Social distancing and masks required.
To leave a sympathy message, please visit the funeral home's website at www.conahanfuneralhome.com.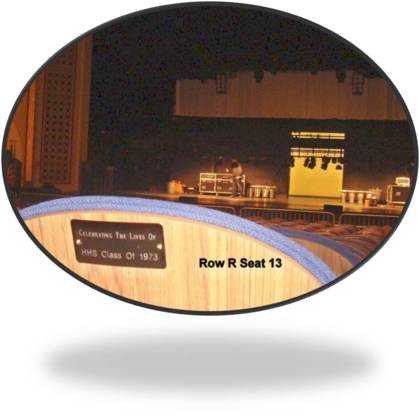 ---
In Memoriam

Robert Roman

1955 – 2020
.
Robert Roman, 65, of Hazle Twp. passed away Dec. 18, 2020.
Bob was born and raised in Hazleton and was predeceased by his parents, Leona and Dominic Roman.
Bob, a talented artist, began drawing and painting in elementary school and was known as the Hazleton High School cartoonist. A master watercolorist and acrylic painter, Bob's subjects included landscapes, still life and nudes. His paintings were sold in various galleries including the New Arts Program, Kutztown, and the Hazleton Art League.
Bob studied art at Kutztown University, where he was employed in the maintenance department. Having training in HVAC, electric and carpentry, Bob worked for the university for many years. Previously, Bob worked in the cheese business.
Bob's creativity extended to his talent as a teacher, painting tutor and a cook. His generosity was expressed through cooking and sharing delicious, homemade food. Bob was well known for his excellent tomato sauce and piztas. Bob's humor, stories, adoring laugh, and even his political banter will be missed. This beautiful soul left the planet too soon.
Bob is survived by his goddaughter, Sunny Rose Dale Litschauer, and her parents, Rose and Robert Litschauer.
A burial service will be held at 1:30 p.m. Friday at Calvary Cemetery, Drums.
Joseph A. Moran Funeral Home, 229 W. 12th St., Hazleton, is in charge of the arrangements.
Condolences may be entered at www.moranfuneralhome.com.
Donations in memory of Bob can be made to Kutztown New Arts Program and Hazleton Art League.
---
Dennis L. Rosato

Dennis Rosato, 65, passed away on Dec. 17, 2020, in his beloved Montana, after courageously battling cancer. His sister, Angela, who had been helping him for the past two months, was at his bedside when he passed.
Dennis was born in Hazleton, the youngest of four siblings, to the late Joseph (Ben) and Theresa (Brogno) Rosato.
A graduate of Hazleton High School and Williamsport Area Community College, Dennis was last employed as a machinist at Federal Business Products and then as a maintenance supervisor at Van Hoekelen Greenhouses.
From a young age he had an interest in taking things apart and putting them back together. Much like his father, if something was broken he could find a way to fix it.
He was a past president of the Hazleton Jaycees and visited homes as Santa for their fundraising project.
Dennis loved the great outdoors, especially fishing, boating and camping. He visited Montana a few times and decided the Big Sky Country was for him. In 2012 he fulfilled his dream and moved to Montana.
He shared stories with his family of beautiful vistas with snowcapped mountains, rambling rivers and a plethora of indigenous animals.
He also enjoyed reading nonfiction books and in particular "how-to" and "self-help" books.
Sadly missed by all, he is survived by siblings, Gus and wife, Betty; Angela Daniele; and Joseph and wife, Deborah. He is fondly remembered as Uncle D by his nieces and nephews, Maria Sterling; Kimberly Cardello and husband, K.C.; Michael Rosato and wife, Hatice; Elizabeth Rosato and husband, William Armstrong; Sarah, Jonathan, and Rebecca Rosato; along with two great nieces and three great nephews.
Memorial donations may be made to the Hazleton Public Library or a charity of your choosing.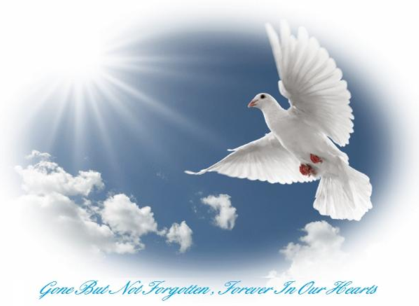 ---
Edgar L. Morgan Jr., 87, of Sugarloaf Twp. passed away Monday at his home surrounded by his family.
Born in Fern Glen on July 24, 1933, he was a son of the late Edgar L. and Edna (Gernhardt) Morgan. He graduated from Black Creek Twp. High School and then Bloomsburg State College with a degree in education.
Ed began his career at Black Creek Twp. High School, where he taught until 1971, and then he taught at Hazleton High School until 1993, when he retired.
When asked what was his proudest accomplishment, Ed responded that it was marrying the love of his life, Linda, in 1957, and then having his three children. His family was his world and a smile would come to his face, especially when his grandchildren and great-grandchildren were the topic. He was also very proud of his service in the U.S. Army Airborne during the Korean War.
From Penn State football and Phillies games, to umpiring, refereeing and his lengthy career as a high school baseball coach, Ed was also a lover of sports. He had a great record as a baseball coach and thought of his players as family. His knowledge of baseball trivia was second to none.
He will be greatly missed by his wife of 63 years, Linda (Margle) Morgan; sons, Perry Morgan and wife, Mary, Bellefonte; Thomas Morgan and wife, Darlene, Winston-Salem, N.C.; daughter, Carolyn Morgan, Conyngham; seven grandchildren; three great-grandchildren; and many nieces and nephews.
In addition to his parents, he was preceded in death by his sisters, Hazel Dark, Joyce Rice, Lovey Lindenmuth and Evelyn Rittenhouse; and a niece, Bonnie Glendening.
Due to COVID-19 restrictions, a celebration of life will be held at a later time.
In lieu of flowers or food donations, memorial contributions may be sent to Sacred Heart Church, Weston, of which he was a member, or The Twin County Lions Club, P.O. Box 147, Sheppton, PA 18248, of which he was a member for 60 years.
Heller Funeral Home LLC, Nescopeck, is assisting his family.
Online messages of comfort may be sent to condolences@hellerfuneral.com.
The Morgan family would like to thank all of the caregivers who helped us in our time of need
.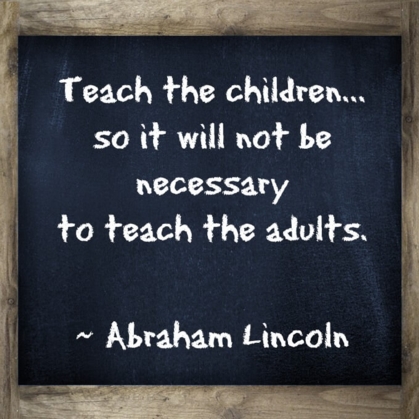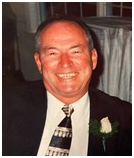 Some of us knew him as "Libby" or History Teach or Coach or Advisor or as new sophomores, just that big guy with the big smile patrolling the halls....
Rest in Peace Fran Libonati!
Francis Libonati, "Mr. Lib," 80, passed away peacefully at home surrounded by his loving and devoted family.
He was the last surviving member of his immediate family, having been predeceased by his father, Ralph Libonati; his mother, Rose (Pecora) Libonati; his sisters, Mary Lou (Libonati) Donlan and Concetta Libonati; and an infant brother, Francis P.
He is survived by the love of his life and wife of 52 years, Jacquelyn (Fluri) Libonati; his beloved daughters, Attorney Genene Libonati-Ritz and her husband, Bob Ritz Jr.; and Jessica Getsie, R.N., C.S.N., and her husband, Brian; a sister-in-law, Francine Lettiere; nieces, Kathleen Cunnington and Jaclyn Lettiere Harris and her husband, Jeff; nephews, James Donlan and his wife, Lisa; and Gino Lettiere; his precious grandchildren, Isabelle and Franklin Ritz and Jillian Getsie; as well as several cousins, grandnieces and grandnephews; and his "adopted son," Michael Generose.
A 1957 Hazleton High School graduate, Lib enjoyed a successful scholastic career both academically and athletically. He was his senior class president, student council president and a member of the National Honor Society. He earned five letters, three in baseball and two in basketball. In the former, he was 14-4 for coach Ed Brominski. Lib's highlight came as a junior when he pitched a no-hitter against Lansford in 1956. In the latter, he set an HHS single-season scoring average mark of 19.4 points per game playing for the legendary Frank Serany. In Lib's senior year, he was named All-East Penn League First Team, and he received the Scotty Roman Award presented annually to the region's outstanding student athlete.
Lib was awarded a full tuition scholarship to St. Francis College, Loretto, where he majored in history. He averaged 24 ppg for the freshman basketball team and earned six varsity letters, three in basketball and three in baseball. At St. Francis, he was consistently named to the dean's list and served as president of the Varsity F Club and vice president of his senior class.
Mr. Lib returned to Hazleton in 1961 and became a history teacher at Hazleton High School. The next year, at age 23, he was named one of the youngest head basketball coaches in PIAA history. His teaching career spanned 35 years during which he would develop numerous courses of study and serve as the head of the History Department at both Hazleton High School and Hazleton Area High School. In 1996, Mr. Lib was named principal of Hazleton Area High School and would serve in that capacity until his retirement in 2002. Among the programs, which were implemented during his tenure were: teacher advisory council, senior talent show and Cougar "Kudos," which touted the scholastic, athletic and community achievements of deserving students over the school's public address system. He also inaugurated the Distinguished Graduate Honor List. During his glorious 40-year career in education, he had the pleasure of working with hundreds of individuals, many of whom would become lifelong friends and touched the lives of thousands and of students and staff, many of whom kept in contact with him throughout his life.
Mr. Lib's teaching career did not end with the school day's final bell, and many days it would begin long before homeroom. In the 1970s, he was a sports analyst for WAZL-AM, where he hosted a sports talk show and served as a morning sports reporter. Mr. Lib also was active in the Hazleton Area Recreation Department for 20 years, where he was instrumental in developing an eight to 10-year-old junior Little League Program which implemented instructional clinics that preceded each game. Thousands participated in this unique form of baseball. Mr. Lib did all the pitching; a youngster batted until he hit a fair ball, and all boys had at least two plate appearances per game. His evenings and summers were filled with courses taught to adult learners at Lackawanna Junior College and at Luzerne County Community College's Rise program. He officiated high school baseball and softball games and he served on the Hazleton Police Athletic League Board of Directors for 15 years.
His personal life was as full as his professional one. He married Jacquelyn on June 22, 1968, and together the two built a beautiful marriage and family that served as an example to his two daughters, Genene and Jessica, to whom he would often refer collectively and lovingly as "Libby's Women." But despite all of his personal scholastic, athletic and professional prowess, nothing provided him with more joy and pride than his three grandchildren, Isabelle, Franklin and Jillian, whose development he would help shape as part of a dynamic daycare duo that only he and Jacquelyn could provide. Dubbed Mimi and Gagoo, the two would often be spotted at a local park, shopping center or favorite area eatery with one or more grandchildren in tow.
Isabelle, a senior at Hazleton Area High School, relished in his countless stories of his past experiences and knowledge of world history, and would educate him in the game of golf, one of the few sports which he never played but learned to love vicariously through her. Like so many others, she plans to pursue a career in political science and history due to his influence. Franklin, an eighth grader at Valley Middle School, is not only Gagoo's namesake but also shares his passion for sports in general, and basketball in particular. Franklin soaked up Gagoo's knowledge of the game, and would call him after he completed each shooting session in the back yard or game on the court. Gagoo always seemed to have the perfect words of praise for the times they were proud of their performances and of encouragement when they weren't. He was so proud to share the sports page of the Standard-Speaker with his grandchildren on Oct. 20, 2020, at which time Ron Marchetti published an article in honor of his lifelong friend, and Isabelle and Franklin were both recognized as individual champions in the Wyoming Valley Conference, Isabelle in golf and Franklin in middle school cross country.
Jillian, a fourth-grade student at Drums Elementary, is a gifted artist, a talent Gagoo did not share but was awestruck by. During her weekend visits at Mimi's and Gagoo's, she would quietly sit and create one of her personalized sketches which would become a conversation starter and would be added to the souvenirs that always could be found in a pile at his seat in the kitchen. He loved to watch videos of her piano and dance recitals as well. The two shared a love of all things Penn State, and Gagoo looked forward to the gifts he received from Jillian following her trips to Main Campus with Jessica and Brian.
There is no question that Gagoo left an indelible mark on the lives of Isabelle, Franklin and Jillian, with whom his bond transcended that of grandfather to include teacher, adviser, confidant and best friend.
Due to COVID-19 restrictions, a private Mass of Christian Burial will be held at Queen of Heaven Parish at Our Lady of Grace Church, 750 N. Vine St., Hazleton.
Interment will be private in Our Lady of Grace Cemetery, Hazleton.
Joseph A. Moran Funeral Home, 229 W. 12th St., Hazleton, is in charge of arrangements.
Condolences may be entered at www.moranfuneralhome.com.
The family is planning to hold a celebration of life at a safe time in the future. Anyone interested in attending this celebration should contact Jessica Getsie at jessicagetsie@ptd.net.
The Libonati family would like to thank Lib's special angels and caregivers: JoAnne Merola, Shellie Poluka, Virgen Torres and Mallissa Simms; the staff of Maylath Valley Health Systems Inc.; and Lehigh Valley Hospital-Hazleton.
Donations in Mr. Lib's name can be made to the Hazleton Area Public Library or .
Our beloved Mr. Lib loved to reference quotations by scholars in his own speeches, and the following words of Ralph Waldo Emerson are a fitting summation of his legacy:
"To laugh often and much; to win the respect of the intelligent people and the affection of children; to earn the appreciation of honest critics and endure the betrayal of false friends; to appreciate beauty; to find the beauty in others; to leave the world a bit better whether by a healthy child, a garden patch, or a redeemed social condition; to know that one life has breathed easier because you lived here. This is to have succeeded."
@Hazleton Standard Speaker.com
---
HHS Class of 73 - 45th Reunion Pictures are Here:
https://www.facebook.com/URockFun/
---
NOTICE: If you are reading this on an iPad or other Apple product, you may not be able to enjoy all of the features on this website! Those products still haven't recognized "Adobe Flash Player" so, unfortunately, very cool features like the "Music Player" above (mp3 songs) will not play. Sorry!
Home Page Hit counter = 77,006 have visited this site! Wow!
---
ANNOUNCEMENTS
Volunteers are always welcome in website administration, classmate search team, and planning our reunions. If you would like to join the team, or help in any way, please "Contact Us!" Your name, email and phone number will be given to Jane Medvecky and Nancy Drost Miller, who we are once again lucky to have as Chairs of the Committee. Also, if you have any suggestions, questions or problems, please feel free to let us know! In response to classmates' suggestions, we are currently working on more specific User Forum Guidelines for our web site.
---
*FYI - COMMERCIAL SOLICITATION BY OTHER SITES: If you receive SOLICITATION EMAILS from Alumniclass.com, Classmates.com or any other commercial, for-profit websites, who seem to be us, be assured that they are NOT AFFILIATED with our website and not approved by us. Some alumni have mistakenly paid to sign up believing these other sites are affiliated with us. Thanks to the support and generous contributions from our fellow classmates, our site is free!
Please join us: click on Classmate Profiles, find & click on your name,
then follow the prompts. It's easy!
HHS73.net is the only official Hazleton High School Class of 1973 website.
We are a non-profit organization. Our website email notices only come from our administrators using Hazleton Senior High School Class of 1973 via noreply@classcreator.net
---
---
Do you have any news or topics of interest pertaining to our class that you would like to share with fellow classmates? What would YOU like to see on this site in the future? Please feel free to email your submissions to "Contact Us" for committee review and posting.
---
---
LEGAL NOTICE: Information on this website is personal and not authorized for business or for-profit purposes. You may not use information for mailing lists. Only alumni of the Hazleton Senior High School Class of 1973 are authorized to share and use this information for personal, non-profit and reunion use. Anyone not given explicit access and authorized in writing by the website administrator to access or use site information will be notified and prosecuted swiftly (if necessary) by our legal counsel for any misuse of this information. This website is the property of Hazleton Senior High School Class of 1973, Copyright 2013.
UPCOMING BIRTHDAYS