Hazleton Senior

High School




Class Of 1973

Frederick W. 'Fred' Evans Jr.
April 13, 1955 - February 5, 2019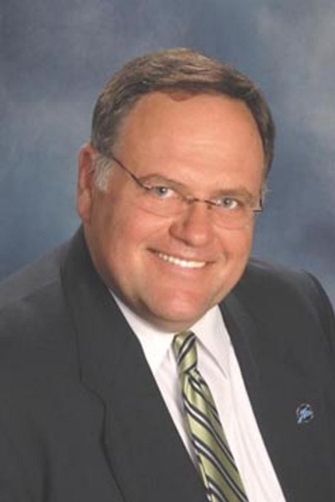 OBIT / PUBLISHED: FEBRUARY 8, 2019
Frederick W. "Fred" Evans Jr., 63, formerly of Drums and a resident of Apollo for the past 14 years, passed away early Tuesday morning as he arrived safely at the mid-point of his trucking run in Cheverly, Md.
Born in Hazleton on April 13, 1955, he was one of six children born to the late Frederick and Elizabeth (Baker) Evans.
After graduating from Hazleton High School in 1973, Fred served in the U.S. Air Force, where he was trained in accounting and finance.
Throughout most of his life, he worked in various capacities in the retail food industry. While living locally, he and his wife worked to establish the Country Corners General Store in Drums. Most recently, however, he took great pride in attaining his commercial driver's license and thoroughly enjoyed working as a driver in the trucking industry.
Fred was a man of deep spiritual convictions who cherished his personal relationship with his Lord and Savior, Jesus Christ. Until relocating, he was a member of Grace Baptist Church in Hazleton, and recently held membership in Grace Baptist Church in Monroeville. He faithfully served on the deacon board of both churches.
In summary, it could be said that, "Fred was a man of tremendous integrity, a true gentleman who possessed a wonderful sense of humor and always worked tirelessly for the benefit of others." His greatest pleasure, though, was spending time with his beloved family and especially his seven precious grandchildren.
In addition to his parents, he was preceded in death by an infant sister, Barbara.
Surviving are his wife of nearly 43 years, the former Linda Sue Charles; two sons, Eric Evans and his wife, Natalie, Monroeville; and Jason Evans and his wife, Cassie, Woodbridge, Va.; a daughter, Jennifer Day and her husband, Wesley, Westminster, Md.; those seven cherished grandchildren, who lit up his life, Colton, Ashley, Jacob, Eric, Jackson, Olivia and Hudson; a brother, Mark Evans and his wife, Lori, York; three sisters, Donna Evans, Export; Dianne Zellner and her husband, Albert, Martinsburg; and Deborah Archut and her husband, Andrew, Davenport, Fla.; along with several nieces and nephews.
Services will be held on Saturday at the Butler Chapel of Krapf & Hughes Funeral Home, 530 W. Butler Drive, Drums, beginning with a viewing period that will run from 10 a.m. to noon.
At noon Fred's pastor, Grant Abe, will preside over a service of praise, reflection and thanksgiving for Fred's life.
Interment will follow in St. Johns Lutheran & United Church of Christ Cemetery.
Condolence messages may be entered in the family's memorial guest book on the funeral home's website at www.khfuneralhomes.com.
©2019 The Standard Speaker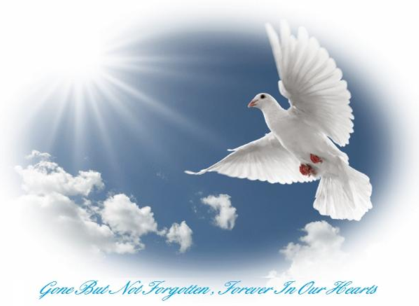 ---
HHS Class of 73 - 45th Reunion Pictures are Here:
https://www.facebook.com/URockFun/
---
NOTICE: If you are reading this on an iPad or other Apple product, you may not be able to enjoy all of the features on this website! Those products still haven't recognized "Adobe Flash Player" so, unfortunately, very cool features like the "Music Player" above (mp3 songs) will not play. Sorry!
Home Page Hit counter = 58,562 have visited this site! Wow!
---
ANNOUNCEMENTS
Volunteers are always welcome in website administration, classmate search team, and planning our reunions. If you would like to join the team, or help in any way, please "Contact Us!" Your name, email and phone number will be given to Jane Medvecky and Nancy Drost Miller, who we are once again lucky to have as Chairs of the Committee. We will be rolling out ideas for finding our "Missing Classmates" so stay tuned! Also, if you have any suggestions, questions or problems, please feel free to let us know!
---
*FYI - COMMERCIAL SOLICITATION BY OTHER SITES: If you receive SOLICITATION EMAILS from Alumniclass.com, Classmates.com or any other commercial, for-profit websites, who seem to be us, be assured that they are NOT AFFILIATED with our website and not approved by us. Some alumni have mistakenly paid to sign up believing these other sites are affiliated with us. Thanks to the support and generous contributions from our fellow classmates, our site is free!
Please join us: click on Classmate Profiles, find & click on your name,
then follow the prompts. It's easy!
HHS73.net is the only official Hazleton High School Class of 1973 website.
We are a non-profit organization. Our website email notices only come from our administrators using Hazleton Senior High School Class of 1973 via noreply@classcreator.net
---
---
Do you have any news or topics of interest pertaining to our class that you would like to share with fellow classmates? What would YOU like to see on this site in the future? Please feel free to email your submissions to "Contact Us" for committee review and posting.
---
---
LEGAL NOTICE: Information on this website is personal and not authorized for business or for-profit purposes. You may not use information for mailing lists. Only alumni of the Hazleton Senior High School Class of 1973 are authorized to share and use this information for personal, non-profit and reunion use. Anyone not given explicit access and authorized in writing by the website administrator to access or use site information will be notified and prosecuted swiftly (if necessary) by our legal counsel for any misuse of this information. This website is the property of Hazleton Senior High School Class of 1973, Copyright 2013.