Hazleton Senior

High School




Class Of 1973

Joseph C. Caputo, Jr.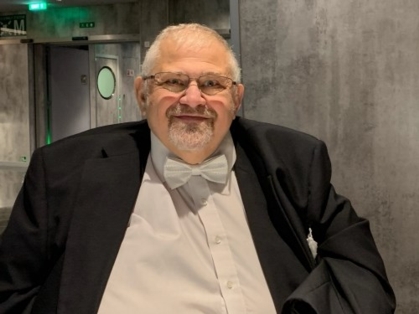 Joseph C. Caputo Jr., 65, formerly of Hazleton and Drums, passed away Thursday in Lehigh Valley Hospital-Hazleton.
Born in Hazleton, he was the son of the late Joseph C. Sr. and Marian Carelli Caputo.
He was the director of pharmacy at St. Joseph Medical Center in Hazleton and Greater Hazleton Health Alliance for 20 years and lived in Arizona for 15 years. He worked as a senior corporate director of pharmacy with Comprehensive Pharmacy Services and was licensed in 29 states and territories managing hospital pharmacies across the country and in Puerto Rico. While employed with CPS, Joseph earned the outstanding pharmacist of the year in 2016. He retired in 2017 and moved to Georgetown, Texas.
Preceding him in death, in addition to his parents, were his maternal grandparents, Vito and Angeline Barletta Carelli; and his paternal grandparents, Salvadore and Mary Raguso Caputo.
Surviving are his twin children, Todd Caputo; and Gretchen Caputo Kane and her husband, Michael; life partner of 10 years, Joseph Abumrad; aunt, Jean Caputo Bindo; uncle, Frank Carelli; and many cousins and friends.
The family will receive friends from 5 to 8 p.m. Wednesday at Joseph A. Moran Funeral Home, 229 W. 12th St., Hazleton.
Burial will be held at the convenience of the family.
Condolences can be sent through www.moranfuneralhome.com.
To plant trees in memory, please visit our Sympathy Store.
© Standard Speaker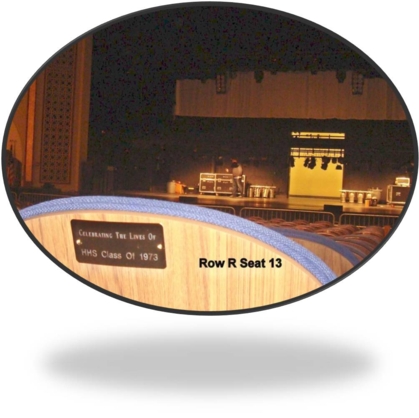 ---
HHS Class of 73 - 45th Reunion Pictures are Here:
https://www.facebook.com/URockFun/
---
NOTICE: If you are reading this on an iPad or other Apple product, you may not be able to enjoy all of the features on this website! Those products still haven't recognized "Adobe Flash Player" so, unfortunately, very cool features like the "Music Player" above (mp3 songs) will not play. Sorry!
Home Page Hit counter = 81,641 have visited this site! Wow!
---
ANNOUNCEMENTS
Volunteers are always welcome in website administration, classmate search team, and planning our reunions. If you would like to join the team, or help in any way, please "Contact Us!" Your name, email and phone number will be given to Jane Medvecky and Nancy Drost Miller, who we are once again lucky to have as Chairs of the Committee. Also, if you have any suggestions, questions or problems, please feel free to let us know! In response to classmates' suggestions, we are currently working on more specific User Forum Guidelines for our web site.
---
*FYI - COMMERCIAL SOLICITATION BY OTHER SITES: If you receive SOLICITATION EMAILS from Alumniclass.com, Classmates.com or any other commercial, for-profit websites, who seem to be us, be assured that they are NOT AFFILIATED with our website and not approved by us. Some alumni have mistakenly paid to sign up believing these other sites are affiliated with us. Thanks to the support and generous contributions from our fellow classmates, our site is free!
Please join us: click on Classmate Profiles, find & click on your name,
then follow the prompts. It's easy!
HHS73.net is the only official Hazleton High School Class of 1973 website.
We are a non-profit organization. Our website email notices only come from our administrators using Hazleton Senior High School Class of 1973 via noreply@classcreator.net
---
---
Do you have any news or topics of interest pertaining to our class that you would like to share with fellow classmates? What would YOU like to see on this site in the future? Please feel free to email your submissions to "Contact Us" for committee review and posting.
---
---
LEGAL NOTICE: Information on this website is personal and not authorized for business or for-profit purposes. You may not use information for mailing lists. Only alumni of the Hazleton Senior High School Class of 1973 are authorized to share and use this information for personal, non-profit and reunion use. Anyone not given explicit access and authorized in writing by the website administrator to access or use site information will be notified and prosecuted swiftly (if necessary) by our legal counsel for any misuse of this information. This website is the property of Hazleton Senior High School Class of 1973, Copyright 2013.
UPCOMING BIRTHDAYS