In Memory
William E. Boger
WILLIAM E. BOGER
1955 – 2022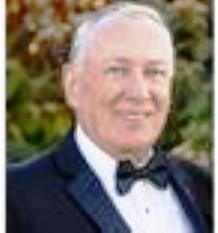 It is with great sadness that the family of William (Bill) Boger shares the news of his passing. Bill was 67 years old and passed away unexpectedly on Saturday, December 3, 2022, at his home.
Bill is survived by his loving wife of 45 years, Robin, two of their children, Courtney Gulyas (Scott) and Samantha Londergan (Joshua) and was preceded in death by their son, Brandon Boger. Bill was known as 'Poppy' to his precious grandchildren, Mckenzie, Cameron, and Riley.
Bill was born in Paris, France on February 21, 1955, to the late Eugene Boger and the late Nicole is also survived by his Aunt Mary Ann and Uncle Michael Petrilyak, his sister-in-law Hazelanne and Brother-in-law Nafiz Karabudak and his nephews and their Jacquot Boger. He also leaves behind many cousins in France from his maternal side.
Bill was a devoted and loving Husband, Father, and Grandfather. His family loved him so much and are devasted by his loss. Bill was always the first person to help if someone needed assistance. He truly was a devoted family man and a great friend to those lucky enough to know him. Bill founded a very successful CPA Accounting practice, W.E. Boger CPA and Associates, in Doylestown and enjoyed working with his wonderful accounting team and his clients over the past 40 years. Bill was an active member on several local boards including the Doylestown Health Foundation Board of Trustees. He was also a longtime member of the Doylestown Lions. He treasured being part of the Doylestown Community and cherished his many friends.
Bill's Funeral Mass will be celebrated on Friday, December 9, 2022, at 11:00 am at the St. Andrews Catholic Church located at 81 Swamp Rd. Newtown, PA 18940. The family will receive family and friends on Thursday evening from 6:00 to 8:00 at the Shelly Funeral Home, at 5930 Easton Rd. Plumsteadville, PA 18947.
In lieu of flowers, memorial contributions can be made in Bill's memory to The Brandon W. Boger Memorial Scholarship Foundation (c/o of Bucks County Foundation, P.O. Box 2073, Doylestown, PA 18901.) or the Doylestown Hospital