In Memory
Donna Buzanowicz (Andrews)
Donna Marie Andrews
OBIT / PUBLISHED: SEPTEMBER 7, 2016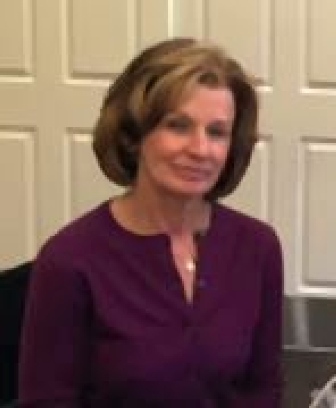 Sept. 4, 2016
Donna Marie Andrews, 61, of Weatherly died Sunday morning in Geisinger Wyoming Valley Medical Center.
She was born in Hazleton, daughter of the late Frank and Helen (Socha) Buzanowicz.
She was a member of Our Lady of Lourdes Church, Weatherly.
She was a graduate of Hazleton High School, Class of 1973, and a graduate of the St. Joseph Hospital School of Radiologic Technology.
She was employed as a dental assistant by Della Croce Dental Care, where she enjoyed her work.
Donna will be missed by her family, as she was the binding force in their family gatherings and affairs and the Christmas hostess for the holiday. She was a member of the Silver Ridge Hunting Club and the NRA. She enjoyed meeting people, and loved her cruises with the family and her snow- and waterskiing with them.
She is survived by her husband, Richard Andrews, with whom she would have celebrated their 35th year of marriage; her two sons, Steven, Lancaster; and Neil, Weatherly; her sisters, Joan Marino and her husband, Paul, Mount Laurel, N.J.; and Karen Magula and her husband, John, Weatherly; and several nieces and nephews.
The funeral will be held Saturday at 10:30 a.m. from Frank J. Bonin Funeral Home Inc., 542 N. Wyoming St., Hazleton.
A Mass of Christian Burial will be celebrated at 11 a.m. at Our Lady of Lourdes Roman Catholic Church, Weatherly.
Interment will be held in Union Cemetery, Weatherly.
Friends and relatives may call Friday from 6 to 9 p.m. A Christian Wake service will be held at 7 p.m.
Copyright ©2016 The Standard Speaker