In Memory
Mark T. Cann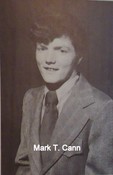 3 Jul 2013, The Hazleton Standard-Speaker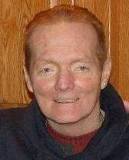 July 1, 2013
Mark T. Cann "Tinner," 58, passed away Monday evening in Hazleton General Hospital surrounded by his family.
Born in Hazleton he was the son of the late Charles Thomas and Joan Marie (Brown) Cann.
He was a 1973 Hazleton High School graduate and attended LCCC and Bloomsburg University.
Mark was an assistant football coach in the 1980s for Hazleton High School and also enjoyed golf and basketball. He was an avid sports fan, rooting for both the New York Jets and Notre Dame. Mark's greatest joy, however, was spending time at the New Jersey shore with his late wife, Krissy, and their dog, Fritz.
Preceding him in death, in addition to his parents, was his wife, the former Kristin Woefel.
Surviving are his sisters, Vanessa Nusso and husband, Kevin, Somers Point, N.J.; Gloria Brooks and husband, Bart, Conyngham; Sharon Lucash and husband, John, Hazleton; and Loraine Tallarico and husband, Anthony, Hazle Township; nephews and nieces, Charles, Briana, Brian, Gary, Liam, Chelsea, Erin, Gia, Ashley and Brandon; goddaughter, Maureen Brown; and brother-in-law, Ralph Woefel and wife, Geralyn.
The funeral will be held Friday at 1 p.m. from Fierro Funeral Home, 26 W. Second St., Hazleton, followed by a Mass of Christian Burial at 1:30 p.m. in Annunciation Parish at St. Gabriel's Church, Hazleton.
Interment will be at the convenience of the family.
Friends may call Friday from 10 a.m. to 1 p.m. at the funeral home.
In lieu of flowers, donations may be made to the American Cancer Society or the Hazleton Quarterback Club.