In Memory
Frederick W. Evans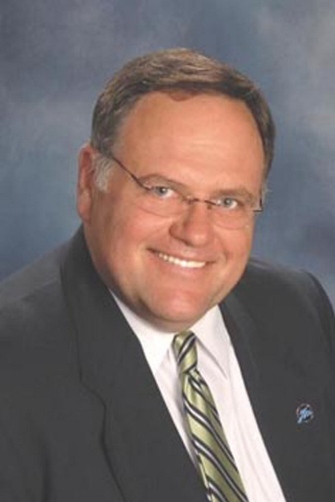 Frederick W. 'Fred' Evans Jr.
Feb. 5, 2019
OBIT / PUBLISHED: FEBRUARY 8, 2019
Frederick W. "Fred" Evans Jr., 63, formerly of Drums and a resident of Apollo for the past 14 years, passed away early Tuesday morning as he arrived safely at the mid-point of his trucking run in Cheverly, Md.
Born in Hazleton on April 13, 1955, he was one of six children born to the late Frederick and Elizabeth (Baker) Evans.
After graduating from Hazleton High School in 1973, Fred served in the U.S. Air Force, where he was trained in accounting and finance.
Throughout most of his life, he worked in various capacities in the retail food industry. While living locally, he and his wife worked to establish the Country Corners General Store in Drums. Most recently, however, he took great pride in attaining his commercial driver's license and thoroughly enjoyed working as a driver in the trucking industry.
Fred was a man of deep spiritual convictions who cherished his personal relationship with his Lord and Savior, Jesus Christ. Until relocating, he was a member of Grace Baptist Church in Hazleton, and recently held membership in Grace Baptist Church in Monroeville. He faithfully served on the deacon board of both churches.
In summary, it could be said that, "Fred was a man of tremendous integrity, a true gentleman who possessed a wonderful sense of humor and always worked tirelessly for the benefit of others." His greatest pleasure, though, was spending time with his beloved family and especially his seven precious grandchildren.
In addition to his parents, he was preceded in death by an infant sister, Barbara.
Surviving are his wife of nearly 43 years, the former Linda Sue Charles; two sons, Eric Evans and his wife, Natalie, Monroeville; and Jason Evans and his wife, Cassie, Woodbridge, Va.; a daughter, Jennifer Day and her husband, Wesley, Westminster, Md.; those seven cherished grandchildren, who lit up his life, Colton, Ashley, Jacob, Eric, Jackson, Olivia and Hudson; a brother, Mark Evans and his wife, Lori, York; three sisters, Donna Evans, Export; Dianne Zellner and her husband, Albert, Martinsburg; and Deborah Archut and her husband, Andrew, Davenport, Fla.; along with several nieces and nephews.
Services will be held on Saturday at the Butler Chapel of Krapf & Hughes Funeral Home, 530 W. Butler Drive, Drums, beginning with a viewing period that will run from 10 a.m. to noon.
At noon Fred's pastor, Grant Abe, will preside over a service of praise, reflection and thanksgiving for Fred's life.
Interment will follow in St. Johns Lutheran & United Church of Christ Cemetery.
Condolence messages may be entered in the family's memorial guest book on the funeral home's website at www.khfuneralhomes.com
©2019 The Standard Speaker
https://www.khfuneralhomes.com/obituary/frederick-fred-evans