In Memory
Joseph R. Glowatch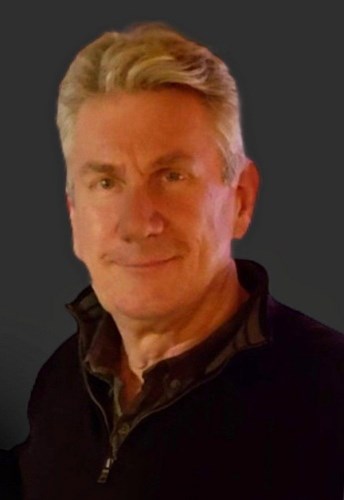 Joseph R. Glowatch passed away peacefully with his wife by his side in Lehigh Valley Hospital-Hazleton on Saturday.
Born in Hazleton, he was son of the late Frank J. and Theresa (Olenick) Glowatch. Shortly after Joseph graduated, he relocated to Illinois, where he lived for 25 years prior to returning to Northeast Pennsylvania. In 2006, he met his one true love, purchased a new home in Sand Springs Golf Community, Drums, and lived an amazing life.
His career achievements in nuclear power consisted of more than 20 years at Illinois Power as a procurement engineer, seven years at The Shaw Group and 10 years at Day & Zimmermann, Lancaster, as a project controls manager. He received the Six Sigma Certification from Villanova University.
Joe retired from Day & Zimmermann just one year ago and fully expected to beat the odds as he entered the third year in his cancer journey. His strong will to survive was incredible.
Everyone who knew Joe admired his positive outlook on life. He made health and fitness a priority. A key factor in his treatment and recovery process from advanced renal cell carcinoma. A life changing experience that only confirms, "Live your best life now."
He enjoyed Phillies baseball at Citizens Bank Park, weekends in New York City, vacations on the beach and, of course, a nice round of golf. He also loved to be at home. The perfect place to build a future together with his wife and soulmate.
Preceding him in his passing, in addition to his parents, was his sister, Patricia E. Nahay, in 2012.
He leaves behind his beloved wife, Donna Santoroski; sister, Theresa Connell and her husband, Luke Connell, West Chester; brother, Frank Glowatch, Oakland, Calif.; brother, David Glowatch and his wife, Angela, Hazle Twp.; and several nieces and nephews.
It breaks our hearts that he was taken from us. His memory will never leave us and he will always live forever in our hearts and minds.
His memorial service will be held at 11 a.m. Feb. 2 at Harman Funeral Homes & Crematory Inc., 669 W. Butler Drive, Drums.
Friends may call from 10 a.m. until the time of the service Feb. 2 at the funeral home.
In lieu of flowers, memorial donations may be made to the Kidney Cancer Association, P.O. Box 676226, Dallas, TX 75267-6226, or online at www.kidneycancer.org.
Condolences may be entered and more information is available at www.harmanfuneral.com.
Published by Standard-Speaker from Jan. 24 to Jan. 25, 2022.