In Memory
Mary Jean Greco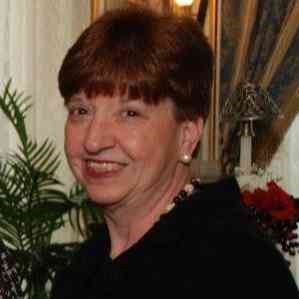 Mary Jean Greco, 67, a native of Drums, PA, passed away April 20, 2023 in her retirement dream state of Florida. She relocated to Cocoa Beach in 2020 following her retirement from PA Auditor General Eugene DePasquale's office, for which she served as the point of contact for everyone calling or entering the Auditor General's office since 2015.

Jeannie was thrilled to spend her retirement years in the "lazy beach town" of Cocoa Beach where she loved to watch launches from Cape Canaveral from her deck when she didn't feel like walking down to the beach to join the enthusiastic crowds.

As a daughter of two medical professionals, Jean grew up caring for others, and her life was a testament to service over self, to making a difference over making a fortune, to loving and being devoted to her family.

One of Jean's proudest accomplishments was spearheading the 1994 passage of the DES Public Information and Education Act in the PA General Assembly, and later obtaining funding to allow the PA Department of Health to carry out the bill's important educational functions. As volunteer founder and chair of DES Action Pennsylvania, Jean, a DES victim herself, represented roughly 500,000 victims of exposure to the artificial hormone diethylstilbestrol (DES), which was widely prescribed as a pregnancy aid, but which caused some children exposed to it to develop myriad health issues, including a rare form of cancer and infertility. In that role, she made countless presentations throughout the state.

Jean solicited legislative support and carried out a brief but intensive personal and media campaign along with a handful of dedicated volunteers, accomplishing something rarely done by getting a bill passed into law in a single year. The October 24, 1994 issue of the Allentown Morning Call newspaper noted: "Sen. Stewart Greenleaf of Montgomery County, who sponsored the bill, praised Golomb [Greco] for swiftly accomplishing a task that often takes years. He said her tireless activism and coordination of support from two dozen state and national organizations... made the difference."

Jean's dedication to the health of others and serving those who need help the most prompted her to help open the Columbia County Volunteers in Medicine Free Health Clinic in Mifflinville, PA. The clinic has offered free health care for thousands of uninsured residents of Lower Luzerne County, Columbia, and Montour Counties since 2006. As a founding member and board president for many years, she was responsible for staffing, fundraising, and recruiting physicians and other health care professionals to donate their time and skills, volunteer management, media outreach, and lobbying elected officials at the county, state, and federal levels for support.

Other important volunteer roles Jean was thrilled to fulfill included serving as president of the Berwick Health Care Hospital Auxiliary and the Northeast Regional Pennsylvania Association of Hospital Auxiliaries, as a member of the Center for Disease Control National DES Education Planning Committee and the Keystone Beacon Community Advisory Committee, created to provide input about utilization of electronic medical records to private doctors' offices, clinics, and hospitals, as co-chair for legislation for the Pennsylvania Medical Society Alliance, as a board member for PA Maternal and Family Health Services, and as a teachers' aide for the Central Columbia School District, among others.

A longtime activist and advocate for those less fortunate than herself, Jean could often be seen at local school board, county commission, township or municipal council and other public meetings, studying the issues in advance and asking hard questions. One of her favorite activities was "walking the halls" of the Capital in Harrisburg or Washington, DC, passing out information and insisting on being heard by elected officials.

Her keen interest in politics led to Jean's election as Columbia County's Representative to Pennsylvania Democratic State Committee; for over a decade she challenged the status quo, asked insightful questions of potential candidates, strategized campaigns and helped those she deemed worthy to get elected.

Her political engagement eventually culminated in her own run for county commissioner in Columbia County in 2007, during which she met and listened to thousands of county residents. During the campaign, Jean instituted a weekly newspaper column called "Coffee with Jean" which was so popular that constituents begged her to continue writing it even after the campaign was over.

While she didn't prevail in the general election, her victory in the primary was decisive and her campaign allowed her to highlight serious issues. On a lighthearted note, a family friend suggested that her campaign slogans be "Don't be a weenie, vote for Jeannie" and "Don't be mean, vote for Jean." While she never used the slogans, they certainly made her laugh. In 2013, Jean once again threw her hat into the political ring as a candidate for Berwick Council, for which she provided a detailed analysis of issues and well-thought-out solutions.

Throughout her professional career, Jean excelled in sales positions with numerous pharmaceutical and medical equipment companies, including Parke Davis, Bergen Brunswig, Smith Kline Beecham, Wasserott's, Life Care Centers, and Bristol Labs. Having moved to Texas for a few years, she utilized her BS degree in Health Service Administration from Kings College for a foray into geriatric care as both a personnel manager and assistant administrator for nursing homes in San Antonio and Corpus Christi.

Later, having become disillusioned with the pharmaceutical industry in general as a result of her DES exposure, Jean took on a complex role as an educational detailer with the Independent Drug Information Service, a program run in conjunction with Harvard Medical School and the Pennsylvania PACE Program and sponsored by the Pennsylvania Department of Aging. She called on physicians throughout central PA to provide unbiased "unsales" information about drug treatment protocols.

Jean was honored with a Citizens for Consumer Justice Award for her work with DES Action in May 2000 and was selected as Columbia County Women's Conference Outstanding Woman of the Year in 1995.

Jean obtained operating room technician certification from Williamsport Area Community College in 1976 and spent treasured time as the personal operating room technician for her recently deceased father, Victor F. Greco, MD. She noted that the time they spent together in the operating room created a strong bond between father and daughter, a bond she cherished throughout her life. Prior to that, she received an associate degree in Hotel Management from Brandywine College in Wilmington, Delaware.

Jean graduated from Hazleton High School in 1973, where she was active with the band and a wide variety of community service organizations and likely would have attended her 50th high school reunion this fall.

After moving to Cocoa Beach in 2020, Jean worked part time as a cashier at Walmart, mostly so she could meet people, and participated in various local community service projects, including helping homeless veterans set up housekeeping once they found a place to live and volunteering at a thrift shop operated by her local church.

Jean loved to spend time with her large and loving nuclear and extended family. She loved to travel, often to Hawaii to visit sister Joan, with whom she also explored exotic places like Russia (to visit brother Robert and his family) and Cuba. She enjoyed trying out craft breweries wherever she went, and always sat at the bar so she could meet new people. She was so well loved at one local brewery in Berwick that they named "Mean Jean Stout" after her.

Jean could enter a room full of strangers and leave with a stack of business cards and a lot of new friends. Networking was her specialty; no one could "work a room" better than Jeannie. She could talk to anyone about any topic. She collected autographed items and local artwork and loved scouring consignment and thrift shops for pearls, designer bags and other treasures. She adored Lalique crystal and loved to cook; her Easter Pie was beloved by family and friends alike. Jean rose before dawn daily, to watch the sunrise, pray the Rosary, and read 13 newspapers online. She loved girls' days out with massages, lunch with a glass of wine, and discount shopping, but most of all, she loved spending time with her family.

Jean was a loving family member and mother, a loyal friend, a compassionate community volunteer, a relentless political advocate, a hardworking professional, and a happy retiree, and she will be missed very much.

Mary Jean Greco is survived by daughter Melissa Golomb of Kutztown, PA, mother Mary Jean Greco of Drums, PA, sister Joan of Waimea, Hawaii, four brothers, Victor, Jr. (Maria), Richard (Robin) of Savannah, GA, Thom of Wilkes-Barre, PA, Robert (Elena) of Harvey's Lake, PA, and numerous nieces, nephews, great-nieces and great-nephews, all of whom she loved very much. She was preceded in death in 2022 by her beloved father, Victor F. Greco, MD.

Services will be held at Good Shepherd Church, 87 S. Hunter Highway, Drums, PA on May 6, 2023, with visitation for family and friends from 9:30-10:30 a.m. and Mass at 10:30 a.m.

In lieu of flowers, please send donations to Columbia County Volunteers in Medicine Clinic, 310 E 3rd Street, Mifflinville, PA 18631. Donations may be mailed or made online at ccvim.com.
Published by Legacy Remembers from Apr. 30 to May 2, 2023.