In Memory
Ava M. Kinney (Griffiths)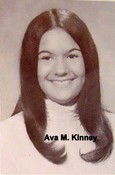 Ava Kinney Griffiths, 53, teacher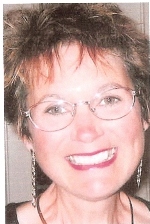 Ava Kinney Griffiths, 53, of Collegeville, a former special-education teacher and union negotiator, died of heart and lung disease Monday at the Hospital of the University of Pennsylvania.
Mrs. Griffiths had received radiation and chemotherapy while in college, her husband, Robert, said, "and at the time they gave her only two years to live."
The effects of the cancer treatment, he said, "caused her problems throughout her life."
In her 40s, her husband said, she had both shoulders replaced. Despite that, she became a golfer, and in 2007 and 2008 was co-chairwoman of the women's golf committee at Plymouth Country Club in Plymouth Meeting.
Born in Hazleton, Pa., Mrs. Griffiths graduated from Hazleton Area High School in 1973 and earned her bachelor's degree in special education at East Stroudsburg University in 1977.
She taught for 29 years, mostly special-education classes in Montgomery County public schools, including Crooked Billet Elementary School in Hatboro and Wissahickon High School in Ambler, before taking a disability retirement this year.
She had several approaches for her students with learning difficulties.
"She would, say, take them to The Phantom of the Opera in Philly," but only after having read the story to them over and over again, her husband said.
"She had her students put on a show" for all of one school's students, he recalled, "who gave a standing ovation to her students despite their limitations."
And, he said, she took her students to malls so that eventually some were able to shop by themselves.
She got a vending machine in her classroom, so that other students would use the machine and interact with her students, her husband said.
"That was an incentive to be a buddy to a special student," her husband said, and "some of those worked with Ava in her class went on to become special education teachers."
In the late 1990s and early 2000s, her husband said, Mrs. Griffiths was a negotiator for the Pennsylvania State Education Association in contract talks with the Montgomery County Intermediate Unit.
In those years, she was a delegate to conventions of the PSEA and the National Education Association. And from 2000 to 2006, she was a member of the professional rights and responsibilities commission of the PSEA.
Besides her husband of 31 years, Robert Alan Griffiths, she is survived by her son, Robert Anthony, a brother, and four nephews.
Visitation is from 9 to 10:15 a.m. tomorrow at St. Helena Church, 1399 DeKalb Pike, Centre Square, Montgomery County, followed by a 10:30 a.m. Funeral Mass there, with burial in St. Patrick's Cemetery, East Norriton.
Philadelphia Inquirer
Posted: Thu, Aug. 13, 2009, 5:22 AM
By Walter F. Naedele, Inquirer Staff Writer