In Memory
Georgette M. Kukowski (Fallabel)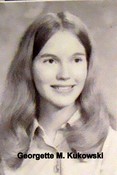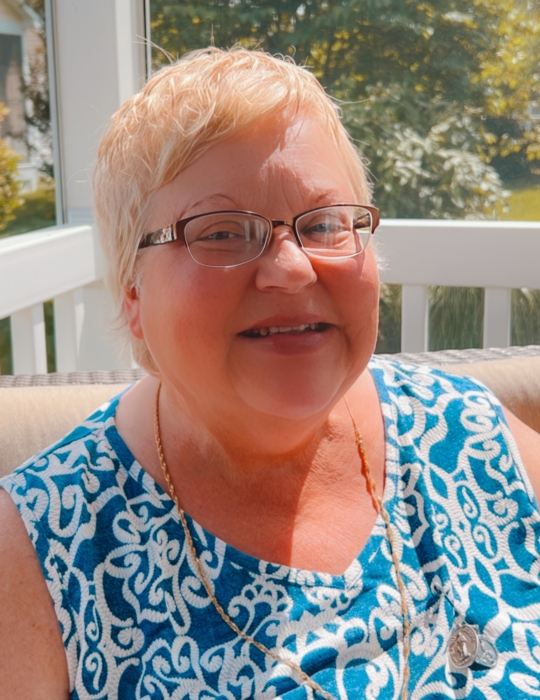 Georgette Kukowski Fallabel
Georgette Marie Fallabel, 67, passed away Saturday after a courageous battle with cancer.
She leaves behind a legacy of love, warmth and creativity that will forever be cherished by her family and friends.
Born Sept. 30, 1955, Georgette Kukowski met her high school sweetheart and the love of her life, Jerry Fallabel, at the age of 15. They grew in their faith and after seven years of dating were married on Aug. 5, 1978, in St. Gabriel's Church, Hazleton. Together, they shared an incredible 52 years of love and family, and 45 years of marriage.
Georgette was a registered X-ray technician for over 40 years at Hazleton General and St. Luke's hospitals.
Georgette's spirit of camaraderie and zest for life was evident through her regular visits to Gerries Gym in Sugarloaf, going on beach trips to Ocean City, Md., tending to her rose garden and filling her home with sea glass and shell crafts that she made by hand. She also loved spoiling her many beagles that the family had over the years.
Georgette was a devoted mother to her three beloved children, Eric, Matthew and Christine Noel. Eric is a leader in flight test engineering for the U.S. Navy and lives in Maryland with his wife, Missy, and two children, Micah, 6, and Kira, 2. Matthew, a cancer survivor himself, and his husband, Carlos, reside in Los Angeles, where Matthew excels as a movie trailer and Emmy-nominated television editor. Christine, who has lived with type 1 diabetes for most of her life, resides in Denver, Colo., with her husband Kevin; they work in health care patient advocacy for children and those living with chronic illnesses.
Beyond her immediate family, Georgette is survived by a loving sister, Alice (Kukowski) Erdly, Millsboro, Del.; and brother-in-law, Rocco Fallabel and wife, Lorraine, Drums.
She was preceded in death by her parents, Frank and Mary (Yaskiw) Kukowski of Hazleton.
Throughout Georgette's grueling battle with cancer, Jerry's unwavering presence, perseverance and care provided her with comfort and strength. While Georgette has left this world, her memory and legacy will forever reside in the hearts of those who loved her. She will be remembered as a loving wife, devoted mother, faithful Roman Catholic, proud grandmother and compassionate friend. May her soul find eternal peace as she reunites with loved ones who have gone before her.
Her funeral will be held with a Mass of Christian Burial at 11 a.m. Wednesday in St. John Bosco Roman Catholic Church, 573 route 93, Sugarloaf Twp. Interment will follow in St. Gabriel's Roman Catholic Cemetery, Hazleton. Friends may call from 9 a.m. to service time.
Harman Funeral Homes & Crematory Inc. (West), 1265 Rock Glen Road, Rock Glen is assisting the family with the arrangements.
Memorial donations may be made to the American Cancer Society. Condolences can be entered and information is available at www.harmanfuneral.com.
Published by Standard-Speaker from Aug. 5 to Aug. 6, 2023.
https://www.legacy.com/us/obituaries/standardspeaker/name/georgette-fallabel-obituary?id=52633559