In Memory
Jerry Orbach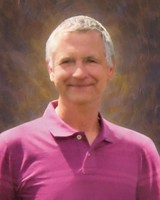 Jerry A. Orbach Sept. 11, 2017
OBIT / PUBLISHED: SEPTEMBER 14, 2017
Jerry A. Orbach, 62 of Camp Hill passed away Monday in Hershey Medical Center.
He was born Jan. 31, 1955, in Hazleton, son of the late John and Iris (Stecker) Orbach.
Jerry was a graduate of Hazleton High School. Prior to retirement in March he was employed by First Davis Corp. in Hershey.
Jerry enjoyed spending quality time with his family and friends and was an avid fan of antique cars. During his spare time, he was remodeling or working on cars. He also enjoyed touring the Caribbean Islands.
He was preceded in death by a nephew, John Orbach III.
He is survived by his wife of 37 years, Karen J. Orbach, Camp Hill; daughter, Courtney Beal and her husband, Brian, Mechanicsburg; granddaughter, Delaney Beal; brother, John Orbach Jr., Hazleton; sister, Joan Paisley, Hazleton; sisters-in-law, Janet Quigley, Nancy Williams and Sandy Orlando and her husband, Frank; nephews and nieces, Anthony Orlando, Brian Quigley, April Orbach and Tina Boehmer.
The funeral service will be conducted Saturday at 11 a.m. at Neill Funeral Home, 3401 Market St., Camp Hill, with a viewing from 9 to 11 a.m. prior to the service.
Online condolences may be sent at www.neillcamphill.com.
Published on Pennlive.com and in The Patriot-News on Sept. 14, 2017