In Memory
Richard M. Rybarczyk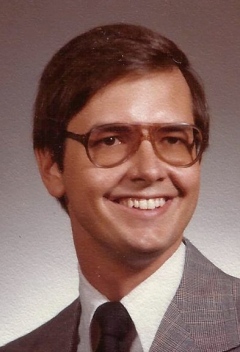 Published: August 3, 2013 Standard Speaker
Aug. 1, 2013
Richard Rybarczyk, M.D., 57, of Snohomish, Wash., unexpectedly went home into the arms of his Heavenly Father on Thursday.
He was the loving son of Richard and Mary Rybarczyk of Hazleton. In addition to his parents, he is survived by his wife, Cheryl (Christian), and daughters, Sarah and Lily; sisters, Terri and husband, Dr. Ronald Monsaert, Kennett Square; Sharon McDonough and husband, Michael, Bristol; Mary Ellen Furchner, New Tripoli; and Michele and husband, Dr. Ralph Dauito, Vineland, N.J.; nephews and nieces, Richard Monsaert, Caitlin McDonough, Megan and Collin Furchner, Alfred and Mary Wagner.
He graduated with honors from Hazleton High School, Class of 1973. He received his Bachelor of Science degree from Franklin and Marshall College in 1977, and his Doctor of Medicine degree from Thomas Jefferson Medical College in 1981.
He served in the Air Force, and did his residency at Lackland Air Force Base, San Antonio, Texas. He continued his military service for several years in Wiesbaden, Germany. He retired as a major in the Air Force.
He worked in a private practice in obstetrics and gynecology in Lancaster prior to moving to the state of Washington in 1998. There he started his own private practice and was devoted to serving his patients at numerous hospitals within the area.
He loved his family dearly and enjoyed every minute of life. He was a generous son, a caring brother, a committed husband, loving father, and a great uncle.
In his memory, donations may be made to Holy Rosary Church, Hazleton, toward the purchase of a defibrillator (AED).
In our hearts and in our minds, Ricky, you will always remain "Forever Young"